Signs of Termites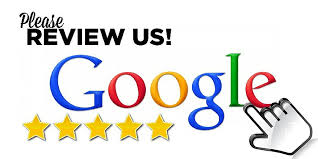 Translucent wings shed nearby. Wings can be a sign of a flying ant swarm, those wings could also be termite swarmer wings! When a colony of termites is mature, it will send out termite reproductives (alates) to start new termite colonies. If the swarmers have come and gone, you may see their shed wings in places like window sills, decks, patios, foundation walls, or even caught in a spider web.
Swarms of termites. This is rare, they only appear once or twice a year for about 30 minutes but if you see these on the outside of your home, there has to be a mature colony close by. If you see these swarmers inside your home, this is a for sure sign that you have an active termite infestation.
Mud Tubes. These shelter mud tubes are built by worker termites from the soil to the wood. This shelters them from harmful effects of the sun and air. Usually they are hidden in shady areas or even build up through concrete blocks.
Noises inside the walls. If there is a spot in your home that is infested with termites, you might hear them making noises. The noises come from soldier termites banging their heads against the walls to signal danger. It sounds like a faint clicking noise. If the solder termite doesn't perceive danger, there will be no noise present.
Termite Prevention Year-Round Cave Creek Pest Control Service AZ
Termites are a multi-billion problem every year for home owners in the United States. Termite damage is rarely covered by insurance companies. Insurance companies usually consider termite damage a "preventable" damage. Here is the problem! Most homeowners do not have the training to apply any maintenance effectively.
If you need termite protection for your home, the best thing you can do is find a trusted pest control company in your area. They can help guide you in choosing the best termite treatment option for your property. Cave Creek Pest Control Service AZ
Contact Lady Bug Pest Control Specialists. We offer Free Home Inspection for Termites, Eco-Friendly Pest Control, Home Seal Service, Bed Bug Eco-Heat, and Rodent Control. We perform Complete Home Inspections. Lady Bug also will do a free termite inspection if you already are under contract with another company and take over your existing termite warranty policy. Please feel free to contact Lady Bug Pest Control Specialists to answer any of your pest control questions or for a FREE Inspection. 480-833-1111.

free consultation