Getting Rid Of Bees
I don't know about you, but I despise bees. Yes they pollinate and give us beautiful flowers and delicious honey…….but I can't stand them. Africanized honey bees, or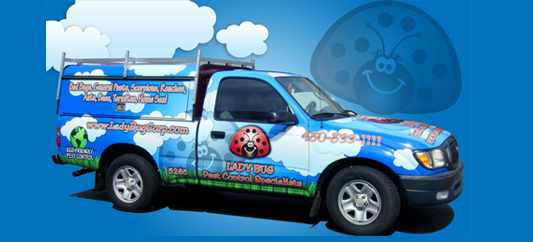 as we call them "killer bees" have been all over the news recently, and if you are like me, you have suddenly developed a case of apiphobia……fear of bees!
Just because you see bees in your yard, doesn't mean that you need to call pest control to remove them. But if you feel like you may be developing a bee problem, here are a few tips and techniques to help you out!
My kids panic every time they see a bee…….but finding them in your yard or garden, is quite normal. Bees can travel long distances as they search for food, so if there are just a few around, it's very likely that the bee hive or colony is not anywhere around. But always keep a watchful eye. Sometimes a few bees could also be scoping out a new location for their new colony.
If Bees are clustering really close to your home, this is a red flag situation. Bees will establish their hive in dark places, and will build complex nests. These colonies can home up to 60,000. Trees, open gaps or cracks within your wall are some of their favorite places. Yellowjackets only last a year, but honey bee colonies are permanent. If you see bees entering and exiting a hole in your wall, it's time to call a bee exterminator. Cheap Exterminators Mesa AZ
When you have a bee problem, it is a bit more complicated than just spraying an area with pesticides.
First you must locate and kill the bees themselves, and this will involve targeted chemical spray by a professional. You then have to remove the dead bees, honeycombs, or hives along with the honey inside the area. If you leave it there, the sweetness of the honey will attract mice, flies, and other pests. Lastly, you need to seal up the space by caulking cracks, cleaning it thoroughly so that the bees do not become a problem again.
The best way to not have a bee problem is to keep from attracting them in the first place. Garbage bins need to be covered tightly, and to keep from giving the bees shelter, fill all the cracks and holes in the walls and eaves of your home. Also, make sure screens are tight.
By looks alone, it is very difficult to tell the difference between killer Africanized honey bees from regular European honey bees. The biggest difference between the two is that Africanized bees are much more temperamental and will defend their colonies much more intensely, and it doesn't take much to see this reaction. Cheap Exterminators Mesa AZ
Contact Lady Bug Pest Control Specialists. We offer Free Home Inspection for Termites, Eco-Friendly Pest Control, Home Seal Service, Bed Bug Eco-Heat, and Rodent Control. We perform Complete Home Inspections. Lady Bug also will do a free termite inspection if you already are under contract with another company and take over your existing termite warranty policy. Please feel free to contact Lady Bug Pest Control Specialists to answer any of your pest control questions or for a FREE Inspection. 480-833-1111.

Free consultation