Safely Observing Serpents, Continued…..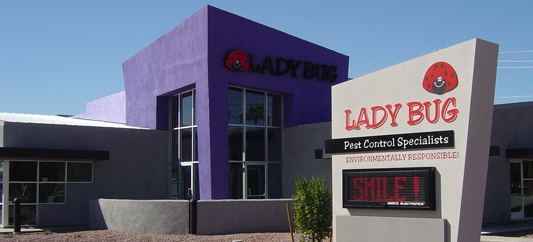 From a distance, start by identifying the body type of the snake. This is the smartest and simplest way to figure out what species your are dealing with. Look at its body: is it short, long, or in between? Is the body fat the entire length or slim, or even skinny? Depending on the species, a snake can be anywhere from a foot to several meteres long. If you are having trouble figuring out how long it is, just make an estimation. Is it two feet? Less than five feet? Or perhaps you are good with comparisons. So something like: the snake is fatter than a garden hose, same diameter? You don't have to be exact but knowing even in general can make it easier for you or a professional to identify what you are dealing with. Pest Control Near Me Phoenix AZ
Next thing to do is consider the snake's head shape: oval, arrowhead, or spade-shaped. A snake with a more triangular shape to their heads are dangerous, generally speaking. But looks can be deceiving. For instance, the head of a deadly coral snake is oval. Some non-venomous snakes might flatten their heads if they feel threatened or anxious. This will make them appear to be a more dangerous species at first glance. There is a major misconception that the head shape alone can identify a venomous snake. It is just one aspect to consider.
When looking at the head, take not of the eyes. Are they large and obvious or smaller? Are the pupils vertical (like a cat's) or round? Vertical pupils in a snake indicate the snake may mostly be nocturnal, and many (not all) with this trait are venomous. Also, look at the location of the eyes on the head, their size and color. If the snake has moveable eyelids, its probably a legless lizard. Snakes only have a clear spectacle scale protecting their eyes. Some snakes do have scales that jut over the eyes like an eyebrow. This makes the creature appear more nefarious. These snakes do tend to be more dangerous. If the snake actually looks like it is glaring at you, increase your distance AWAY from the snake. Pest Control Near Me Phoenix AZ
Contact Lady Bug Pest Control Specialists. We offer Free Home Inspection for Termites, Eco-Friendly Pest Control, Home Seal Service, Bed Bug Eco-Heat, and Rodent Control. We perform Complete Home Inspections. Lady Bug also will do a free termite inspection if you already are under contract with another company and take over your existing termite warranty policy. Please feel free to contact Lady Bug Pest Control Specialists to answer any of your pest control questions or for a FREE Inspection. 480-833-1111.

free consultation