Bees 101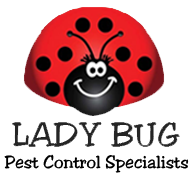 Types of bees
University of Arizona has published "Bee Management". According to this publication, there are two types of bees: social and nonsocial. Social bees live in colonies and defend a nest as a group. Nonsocial bees live in solitary. A nonsocial bee is less aggressive and their sting is milder.
A bee that is nonsocial has no comrades ready to help in her aid should she be provoked. More than 90% of bee species are nonsocial in nature. Social bees, like a honeybee, are likely to sting in defense of their colony. Particularly, the baby bees. When one bee stings, pheromones are released. This causes other defensive bees to sting.
History
A honey bee is a social bee that was brought to North America from Europe. There are no honey bees native to North America. In 1957, twenty-six Tanzanian queen bees were accidentally released by a beekeeper in Brazil. In the early 1990's, the European honey bee in the US began hybridizing with African Honey Bees that had migrated into the southern United States. The hybrid offspring are referred to as Africanized Honey Bees.
Bee life and hive makeup
Honey Bee are all about 2/3'' long and have a hairy body that is yellow/orange with black transverse bands on the abdomen. In a colony, there are three types of Honey Bees: the queen (only one), drones (around 200), and workers (anywhere from 20,000 to 200,000). A normal colony has around 20,000 honey bees. Pest control AZ Carefree
The drone bee is a fast flier, adapted for mating only. After mating, they die. A worker bee is a sterile female who has a bunch of jobs: build and protect the hive, gather nectar from plants, feed the larvae, drones, and queen bee, and also clean and repair any cracks in the hive.
A worker bee will sting anyone they perceive as intruding. Pest control AZ Carefree
Contact Lady Bug Pest Control Specialists. We offer Free Home Inspection for Termites, Eco-Friendly Pest Control, Home Seal Service, Bed Bug Eco-Heat, and Rodent Control. We perform Complete Home Inspections. Lady Bug also will do a free termite inspection if you already are under contract with another company and take over your existing termite warranty policy. Please feel free to contact Lady Bug Pest Control Specialists to answer any of your pest control questions or for a FREE Inspection. 480-833-1111.

free consultation